Product Description
Aluminium electric multi pcs - fence wire supplying
Aluminium electrice single wire supplying
Size:1.6,1.8 mm 2.0mm,2.5mm 400meter/rool 1000meter/roll,500meter/roll 4rolls/carton
FOB /CFR /CIF term
Packed as per our standard ,may as request.
MOQ: 1000KGS each (different weight each roll as per different size)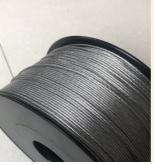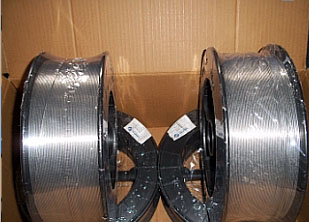 Quality fence wire Aluminium fence wire supplying
MOQ :3650KGS-4250KGS / 1000rolls for Stranded wire and Single wire;
Package :
1000meter or 400meter, 500meter, or 800meter /roll.
4 rolls /per carton;
1Ton/Pallet
Shipping: FOB Shanghai,

Delivery time:10days after confirmed order
Good quality assured.
Application:
Building, Contruction ,Gate, Garden etc
FAQ :
Q: Can you offer customized services?
A:Yes, it can be customized and OEM.
Q: When is your delivery time?
A:10 to 15 days, depending on the quantity ordered.If you are looking for a product, we will give you specific information aboutthe delivery time.If you need an urgent order,
please contact us to discuss your specific requirements.
Q:What is the MOQ?
A:The mini order quantity is usually 1000meter (3650-4300KGS around)
More Introduction
1-- 100% Tested during production
2-- 100% Tested before the shipment
3. 100% Responsible for the quality
4 --180 Days Guarantee Time
5-- Spool color can : our standard blue or black
6--- On time delivery and prompt service guaranteed .
www.aaccwelding.com
aacc@aaccwelding.com